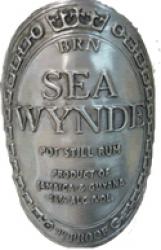 Brown rum distilled from molasses.

At 92 proof, Sea Wynde is a very hearty rum with lots of character due to its origin in pot stills. Blended to recreate the rum served in the British Royal Navy until 1971. Rich, roasted pecan and walnut entry leads to a dry fruity palate. There is nothing subtle about this rum.

Bottled at 46% alcohol by volume.

Awards

Silver Medal - Dark Rum - 2006 International Sugar Cane Spirits Tasting Competition Ybor City

Dood's review

The rum is a nice, light gold color. A swirl in the glass reveals a spirit that clings strongly to the sides, with legs taking a good deal of time to form from the rim of the liquid.
Read more from Dood at RumDood.com
Review last updated April 19, 2009
There is only 1 review of Sea Wynde Rum by our forum members.
There is only 1 sugar cane spirit bottled by Castle Brands Inc..
Last updated June 24, 2010