Hi all,
We're just back from our week vacation in Cuba (Varadero). I think we can call it a "Rum trip" as we had the chance to sample many different rums and cocktails, with amazing people. Here's what I brought back: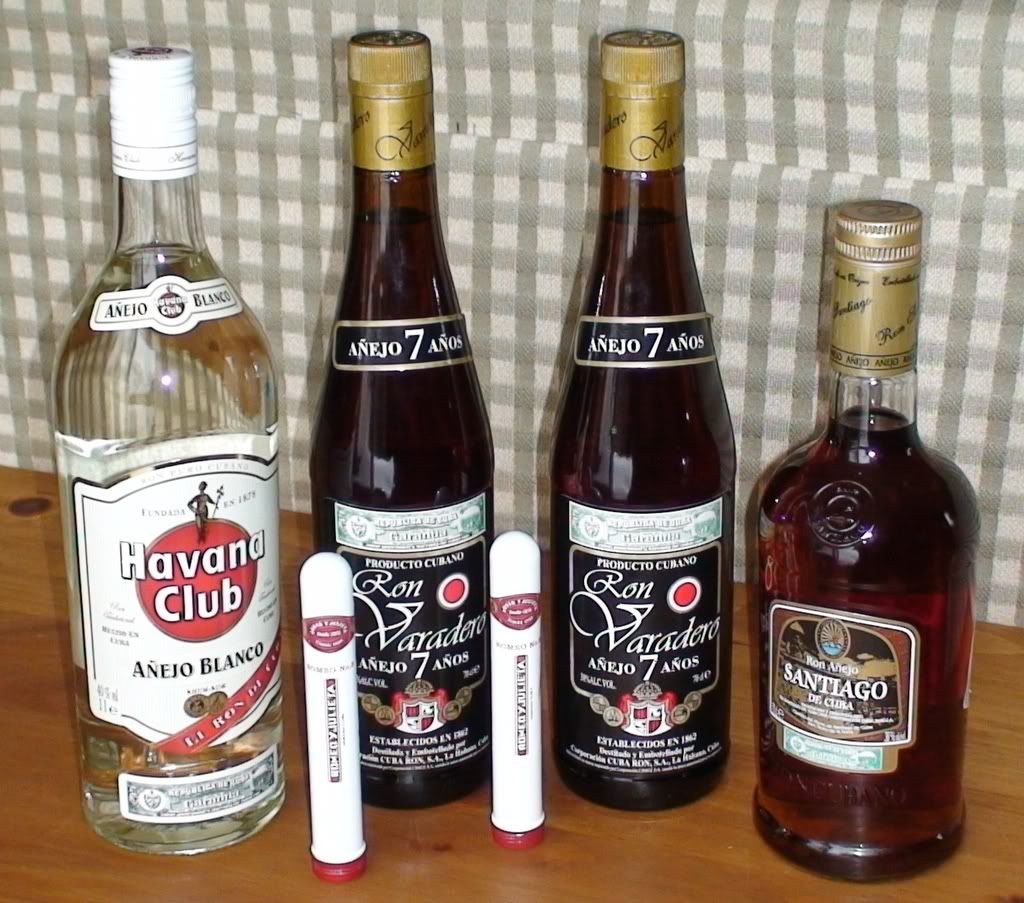 I personnaly prefered the Varadero 7 to the HC7 (more caramel, smoother), so the choice there was easy. I really liked the Santiago Aсejo, so when I had the chance to buy a bottle in La Habana (one day visit), I jumped on it. At ~$8 US, this is a pretty good deal!
On our day trip to La Habana, we stopped to a little tourist place and had a very nice Piсa Colada; I'll try my best to recreate this refreshing cocktail with the HC Aсejo Blanco...Our guide told us this particular version was made of coconut (&coco water), ananas (&juice), ice, milk powder(!), and a little sugar.
All in all, a wonderful trip! The rum should help us survive the rest of the winter